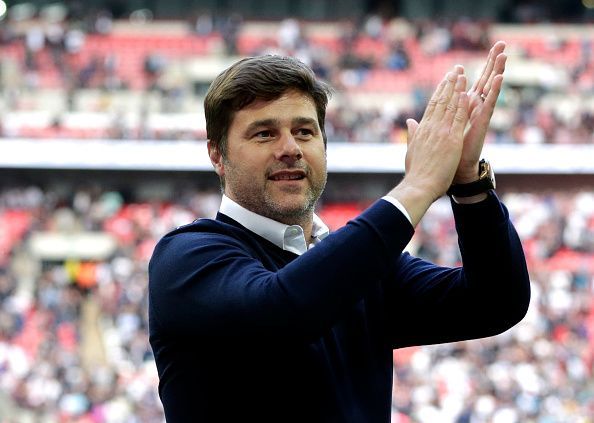 The Lily Whites of Tottenham have made tremendous strides in recent years. From struggling to break into the top four, always looking on from the sidelines as Manchester United, Chelsea,Arsenal, and Liverpool consistently represented England in the Champions League, they have now firmly established themselves as Champions League participants during the last four seasons.
They challenged Leicester and Chelsea for the top spot in the Premier League table in 2016 and 2017, ultimately failing in their quest for a first league title since 1961. Spurs also impressively topped a group also containing seasoned European contestants Real Madrid and Dortmund in the Champions League last season, before bowing out in heartbreaking fashion to Juventus in the round-of-16.
Mauricio Pochettino and Daniel Levy deserve tremendous credit for the roles they've played in revamping Tottenham's pedigree. They have transformed unknown players such as Harry Kane, Dele Alli, Eric Dier, Danny Rose, Heung-Min Son, Kieran Trippier and Christian Eriksen into world beaters and regular internationals.
The club has achieved this transformation by maintaining a strict spending culture, not giving in to the temptation of following the path towed by other clubs in spending their way to success. Instead, Spurs are focusing on scouting and developing young talent from around England and Europe, with their fans able to relate to the club's identity and players.
As much credit as the club deserves for achieving relative success on this frugal business model, the bottom line is that there is a limit to how far they can go with this, and they have seemingly reached that limit.
Despite consistently making it to the top four and getting to the later stages of a few cup competitions, they have ultimately come up empty-handed, and have no rewards to show for their efforts (much like Arsenal in the last decade of Wenger's reign).
To genuinely take the next step into becoming contenders, Tottenham needs to completely overhaul its frugality. The club has a wage net cap of £100,000, and only Hugo Lloris in the current first team earns over that amount, pocketing £120,000/week.
Only three players in the Tottenham first team earn up to £100,000/week (Harry Kane, Jan Vertonghen and Hugo Lloris), compared to Manchester United, Manchester City, Liverpool and Chelsea who have 11,11,11 and 13 players raking in six figures every week respectively.
This is a rather appalling situation when you consider the amount of quality players Spurs have in their ranks. It gets even more shocking, as one of the world's premier creative midfielders in Christian Eriksen gets a 'measly' (by today's football standards) £75,000/week when across the London divide at Chelsea, Danny Drinkwater who is neither a starter at the club nor an international regular earns almost twice that amount.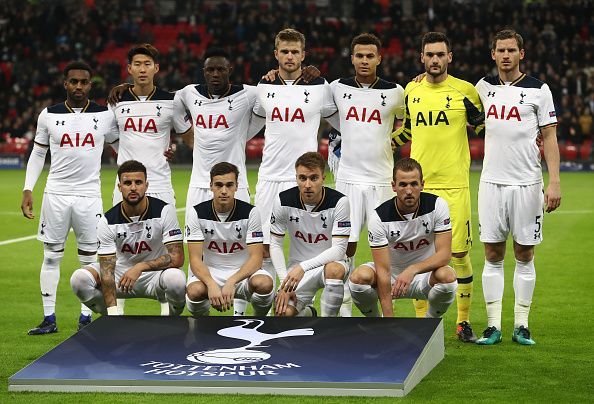 Harry Kane has been one of the most consistently lethal finishers in Europe over the last four seasons, and won two consecutive Premier League Golden Boots, missing out on Salah last season by one goal due to an unlucky injury. Romelu Lukaku, who did not score up to half of Harry Kane's Premier League goals last season, earns double what the Tottenham striker takes home every week.
It can only be for so long that players condone this disparity to their peers at other clubs before they start to feel agitated, and it has begun to happen already. Kyle Walker transferred to Manchester City last season and is earning double of what he did at Tottenham as well as collecting two trophies from his first season at the Etihad.
Danny Rose complained about this last December, and fell out with Pochetino, losing his first-team spot to Ben Davies. Toby Alderweireld also made his grievances known, lost his starting spot, and might be on his way out of the club.
As much as I do not support the practice of players coming out in the open to criticize their club's policies, their actions were justified. It is a rather pathetic situation that Danny Rose who is a regular international, and one of the premier left backs in England earns just £30,000/week.
In the current transfer window, Tottenham has seen their rivals strengthen significantly, with Chelsea, the Manchester clubs and especially Liverpool spending big in the market to bolster areas of weaknesses, but Spurs have been characteristically quiet, yet to make any major impact in the transfer market.Tottenham needs to reward their players in accordance to what is obtainable at other clubs, to pacify them and keep them focused on taking the club to the next level, while also spending the required amounts to fortify their squads in the transfer market.
Football is extremely big business at the moment, massive investments running into billions have been made into the game, and results are needed immediately, leading to most clubs spending large amounts of money in the transfer market to deliver titles.
Hitherto non-spending clubs like Liverpool, Atletico Madrid, Barcelona, and coaches like Jurgen Klopp and Pep Guardiola have dropped their age-long traditions of promoting youth players and nurturing them into world-class players in favor of spending hugely to bring in ready-made players.
The spending big model has worked in the past for clubs like Chelsea and Real Madrid, and more recently for clubs like Paris Saint-Germain and Manchester City. Other clubs and coaches have realized that to remain competitive in this age of demand for instant results, they need to tow the same line and Tottenham must do the same.
As impressive as Tottenham's trajectory has been in recent seasons, to get to the next level, they must curb the limits placed on their financial dealings to keep their best players and strengthen them with quality additions. Otherwise, they risk getting left behind as their rival's progress, in a similar way that their North London rivals Arsenal did under Arsene Wenger in the last ten years.