Amid a controversy over the possibility of Henrikh Mkhitaryan travelling with the rest of the Arsenal team to Azerbaijan for the Europa League final match against Chelsea on May 29, the Armenian midfielder has been handed a boost following comments by that country's football association.

Mkhitaryan is the subject of a diplomatic issue which could prevent him from lining up for Arsenal against their Premier League rivals for the Europa League crown.

This is as a result of Azerbaijan and his native Armenia not having any diplomatic relations hence, making securing a passport for him or guaranteeing his safety at the match questionable.

However, the Azerbaijan FA has insisted that there is "no issue" over the safety and security of the Arsenal attacker, who is likely to still be left out of the Gunners' Europa League final squad by manager, Unai Emery.

Elkhan Mammadov, the general secretary of the Azerbaijan FA, told the Daily Telegraph that Mkhitaryan's security is "guaranteed" in Baku. "Our government authorities provided guarantees to Uefa for Mkhi to come to Baku, so there is no issue of security and safety," said Mammadov.

He added: "Even before Arsenal qualified for the final, we received a request from Uefa to provide the guarantees, our state authorities provided all the necessary security arrangements for Mkhitaryan to travel to Baku. All the safety and security is already guaranteed."

At the moment, Arsenal are yet to make a final decision on including Mkhitaryan in the squad even with guarantees being given amid the situation between the countries in question over a longstanding conflict over the disputed Nagorno-Karabakh region.

And the fact that Mkhitaryan was left back in London even when similar guarantees were given when Arsenal travelled to Azerbaijan to face Qarabag in a group stage match earlier in the season is likely to see the Gunners remain unconvinced to act any differently this time around.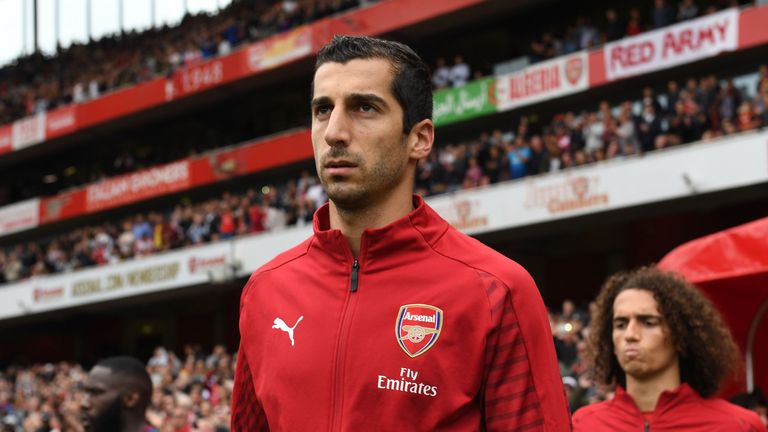 Mkhitaryan's situation is one of a few surrounding Arsenal ahead of the Europa League final, with the club expressing their bitter disappointment at UEFA over the decision to host the final at Baku – some 4,000 kilometres away from London – as well as allocate only 6,000 tickets to each team in a stadium with a 69,000 capacity.

Share your views with us on this issue in the comments section.